Teamwork makes the dream work
A team of four has spearheaded the innovative idea behind this educational film on eating disorders. Everyone on this team brings a unique skill set to the table as they use their abilities to do positive work in our communities. Strong leaders can change one student, one school, and a community at a time.
Bios of the team
Scott Arritt, Lead writer for script, guided curriculum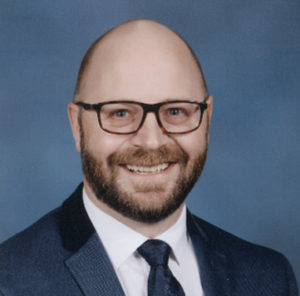 Scott Arritt is an educator at heart who took many career paths before he followed his lifelong dream of becoming a teacher. In his early years of his teaching career, he got to know a student who was suffering from an eating disorder. This student was intelligent, driven, and incredibly motivated to be the best. He spent countless hours helping her perfect her college entrance essays, meanwhile that's when he recognized the illness was limiting her capabilities. Scott struggled with the best way to provide help for this student and how that conversation would sound. Was there something that he could say that would help her? Did she need tough love? Or was his insistence on being a caring, silent mentor what she needed? He was never able to answer those questions, and it was that conflict that drew Scott to want to be the main writer for this educational film on eating disorders. As a teacher of English, he knows the power of communication, and it's his hope that this form of storytelling will help start those difficult conversations.
Kaitlyn Chana, Writer, Producer, Marketing Director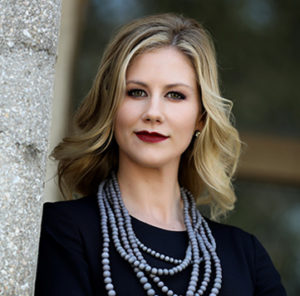 Kaitlyn Chana's goal is to tell stories that inspire people, gives them goosebumps, or provokes others to take action. As a journalist, she approaches her day with the belief that everyone in life has a personal story and whether it is one of excitement, desperation, hurt, or a driven message she has the desire to tell it. She asks people to tell their story on a daily basis, which, in turn, compelled her to share her story with you. Kaitlyn is a survivor of three different eating disorders: anorexia nervosa, bulimia nervosa, and binge eating disorder. After ten years of suffering, she was able to recover and get her life back. Her passion for education combined with media is a way Kaitlyn uses her platform to expose people to a topic that's typically taboo. There's a stigma attached to mental illness, but Kaitlyn believes the only way to fight this belief is to educate with valuable knowledge. From her writing, marketing, and business skill sets she's helping lead this educational film to be used in classrooms nationwide.
Stephon J. Davis, Writer, Producer, Director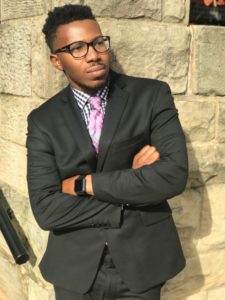 Stephon J. Davis is an award-winning filmmaker that has written, produced, and directed several films focused on social issues ranging from domestic violence, bullying to fatherhood concerns. At 16, he started studying media and learned the power this medium has to influence and educate viewers. Stephon is licensed as a Certified Prevention Specialist in the state of Ohio; he's a trained facilitator of The Men of Strength curriculum, The New Playbook: Standing Strong to Promote Non-Violence and One Love Escalation workshops for college campuses. He has spoken at middle and high schools all through Cuyahoga County as well as seminars and trainings about prevention. Stephon chose to get involved with this project because eating disorders affect a disproportionate amount of people especially young females. Sharing powerful information that could potentially save someone's life through cinema is his passion. Stephon's mission is to inspire, uplift, and educate people about this mental illness and provide hope to those who are suffering from an eating disorder.
Shawn Jenkins, Lead Cinematographer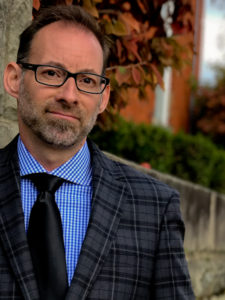 Shawn Jenkins has been in the professional video and film industry for about two decades. In the beginning of his career, he worked in the news industry as a photographer covering a wide array of stories. Shawn traveled across the country working in various markets before he found his ultimate passion in the film industry. He's affiliated with the Local 600 IATSE, International Alliance of Theatrical Stage Employees, a labor union in the entertainment industry, which represents the most talented camera professionals. He loves capturing moments through the lens of his camera; Shawn believes sharing someone's struggles and journey to triumph empowers people to do their best. As Cinematographer for this educational film on eating disorders, he's able to use his creativity, innovative ideas to tell a story that will educate, engage, and encourage people to speak about mental health. Shawn tells viewers it's not about the bright lights, the "title," or "action" in the film, instead it's about helping people by putting life into perspective through the camera lens.