Kaitlyn Chana Founder and President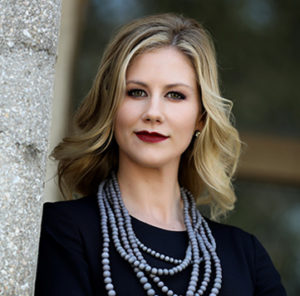 Kaitlyn Chana is a passionate and diligent healthcare leader who strives for purpose and helps others. She obtained her Master of Business Administration and Master of Health Administration from the University of North Florida in December 2021. Following a decade in the news industry with a degree in broadcast journalism from the University of Central Florida, Kaitlyn felt compelled to amplify people's voices to create change. As a teenager, she volunteered with children with life-threatening illnesses through her previous nonprofit organization, Love Letters: Random Cards of Kindness, Inc. These kiddos overcame adversity, showed fearless tenacity, and defied the odds. She wanted to see their stories on the 5 o'clock news, which led her into journalism – telling real stories about real people. But, she wanted to do more, so she dreamed bigger. Her strengths lie in her commitment and vision for the future by leveraging quantitative data in a qualitative format to forge better connections that capture the why behind her actions. Previously, she asked people to tell their stories daily, which, in turn, compelled her to share her story. Kaitlyn is a survivor of three different eating disorders: anorexia nervosa, bulimia nervosa, and binge eating disorders. 
Kristopher Chana Vice President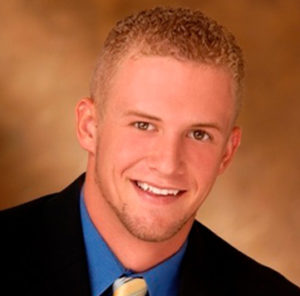 Kristopher Chana found his entrepreneurial spirit when he created his first company as a middle schooler mowing lawns. He built his lawn care service into a thriving business that he had until high school. Kristopher graduated from the University of Florida with a Bachelors of Science degree in Finance and Minor in Entrepreneurship. At 23, he opened Chelsea Place Assisted Living in 2011, a 12-bed facility in Port Charlotte. He started Chelsea Place Adult Day Care in 2017, which provides daytime activities for seniors in a fun social environment. Since childhood, he's always loved being around airplanes; he achieved his pilot's license as a high school senior. Previously, he had a nonprofit called Dream Wings, which provided scholarship opportunities to students who had the drive to fly, yet needed the financial support to make their dreams a reality. With his understanding of how to run businesses and nonprofits, he wanted to join Reel Stories. Real People., Inc. as vice president in hopes to further the success of their mission. When he's not spending time with his beautiful wife, Chelsea, or daughter, Emily, you'll find him out on the boat, barbecuing with friends, and playing fetch with their dog, Dallas.
Scott Arritt Secretary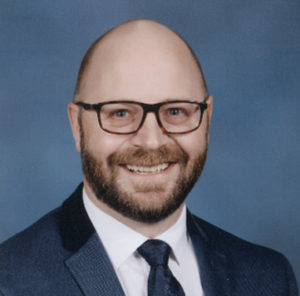 Scott Arritt knew from a young age that he wanted to devote himself to the service of others. Upon graduating high school, Scott joined the United States Air Force and was honorably discharged in 2006. After completing his service, Scott enrolled at the University of Maine to focus on his lifelong dream of becoming a teacher. He graduated with high honors and immediately began teaching English and Social Studies at a title-1 school in rural Maine. Scott was thrilled to join the board of directors as secretary, as he saw our mission as another way to serve the community. When not lesson planning, volunteering, or working with Reel Stories. Real People. Inc., you can find Scott playing golf, skiing, or lost in a good book.
Karen Chana Treasurer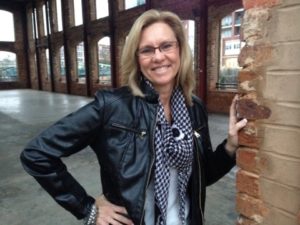 Karen Chana has an ardent love for children and has been involved in education for about three decades as a teacher and advocate for students. She is especially passionate about teaching deaf and hard of hearing students by helping them acquire the skills needed to be successful. Her interest in education sparked at an early age, after seeing she could make a profound difference in the lives of others. Karen was elated to join the board of directors as treasurer, after seeing the projects they're taking on to enrich the lives of children through storytelling. She is very meticulous, well organized; Karen has been the treasurer in other nonprofits and volunteer organizations. Through her help, she believes Reel Stories. Real People., Inc. will be able to give kids an opportunity to learn in a dynamic way, so they fulfill their capacity to go conquer their dreams.
Becky Bangert Director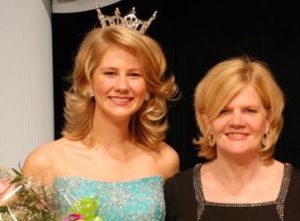 Becky Bangert has spent more than a decade devoting her life to philanthropy work. She served as a local executive director for the Miss Florida organization, which is a scholarship pageant competition that sends a state representative to the Miss America pageant. Becky was inspired to assist young women earning scholarship opportunities to further their education and build upon their community work as they enhance their communication, interview, and presentation skills. She built lifelong friendships that evolved into a never-ending desire to open doors to empower women to achieve their dreams. Becky started three successful businesses from the grassroots and had a significant cliental base before entering retirement. Becky has found pleasure in being on the Reel Stories. Real People., Inc. board that promotes, encourages, and inspires people to make a difference in their communities.
Alejandra Sosa Director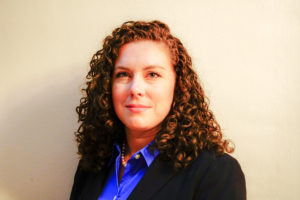 Alejandra Sosa graduated from the University of Central Florida with a Bachelors of Science in Biology and minors in Finance and Medical Anthropology. She also received a Graduate Certification in Global Health from the University of Alabama at Birmingham. Philanthropy, medicine, global health, and social issues have always been passions of hers. Alejandra also coaches high school volleyball and believes the importance on being a positive influence on young girls, showing them to be strong and true to themselves. Other than being involved with Reel Stories. Real People., Inc., Alejandra is heavily involved with the St. Petersburg Free Clinic, an organization that provides free health care to individuals between the ages of 18 and 64 who do not have insurance. Alejandra is currently in the process of preparing to apply to medical school in order to become the compassionate and inspiring doctor she wishes to be.